Open automated 3D metrology system
ATOS ScanBox 6130 is an automated 3D metrology system from Carl Zeiss GOM Metrology based on 3D scanning and robot technology, which combine the newest technology with automation and high safety standards.
This automated 3D scanner solution has a rotation table placed centrally in the housing and combined with a long-reaching robot, even large and complex parts can easily be measured.
The system has been designed without doors to facilitate easy loading of parts. A light sensor ensures that the robot stops if the scanning area is entered.
ATOS ScanBox 6130
A fully automatic metrology system optimizes your part verification and quality control. When the scanning process has been programmed, the 3D scanning will run its course without operator involvement. This ensures an increased output in a shorter timespan.
The automated calibration process is integrated in the system. This provides a better operator workflow and ensures a correct setup, resulting in precise measurements each time.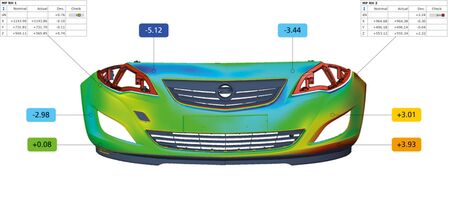 ATOS ScanBox 6130 is an ideal solution for part verification and continuous quality control in the production. It is also a valuable asset in the product development phase, and testing of large tools. Warpage, shrinkage and displacements are easily identified and analyzed.
With 3D scanning, a complete surface documentation is obtained, which makes it possible to analyze and verify parts. It is possible to visualize deviance, radius and 2D sectional view.
When the measurement is conducted in running production, all data is saved and can be used in spc software and for trend analysis.
| | ATOS ScanBox 6130 | |
| --- | --- | --- |
| Dimensions | 4250 x 4250 x 2700 mm | |
| Power supply | 200-500 V (3-phases, 16 A) | |
| Max. part size | Ø3000 mm | |
| Max. part weight | Up to 2000 kg | |
| Automated axes | 7 | |
| Entry | Light sensor | |
| Entry width | 3100 mm | |
| Floor mounting | Yes | |
| Loading concept | Manual, crane, truck | |
| Sensor compatibility | ATOS Capsule, ATOS 5 | |
ATOS 5 is a high-end 3D scanner with a strong LED light source, which ensures high data accuracy for a variety of applications. Available for both manual and automated setup.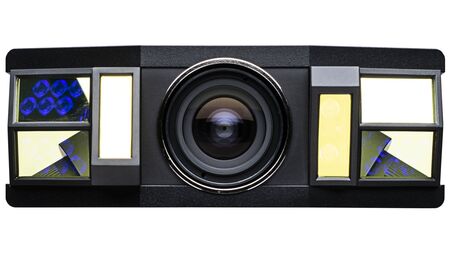 ATOS Plus is an add-on to the ATOS scanners, and is a combination of 3D scanning and photogrammetry. Using ATOS Plus a completely automated measurement process is obtained.