An airbrush is used to apply a thin layer of coating on the surface of parts before scanning. It is recommended to use a high-performance airbrush for small and very detailed parts.
Coating is bought as powder or concentrate to be mixed with liquid. The amount of spray is adjusted on the airbrush depending on the size of the part, and results in an even layer of spray.
An airbrush from Zebicon is delivered as a complete kit to be connected to an existing compressed air installation. It is recommended to install an extraction cabinet.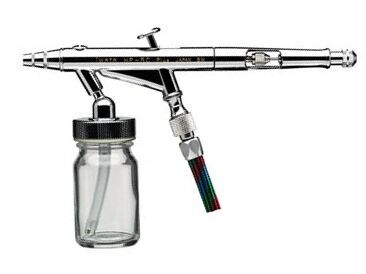 High performance airbrush
0.3 mm jet
Trigger control
Adjustable amount of spray