Keep yourself updated on 3D measuring
Both Zebicon and Carl Zeiss GOM Metrology offer training and education on different platforms, so users of Carl Zeiss GOM Metrology software and metrology systems can expand their knowledge within 3D scanning and measuring.
Education can be performed through physical courses, e-learning, or webinars with content directed towards both beginners and metrology experts. Some courses are free of charge, while others are purchasable.
This way, every Carl Zeiss GOM Metrology user has the opportunity to study using courses and training that fits their knowledge level or application area.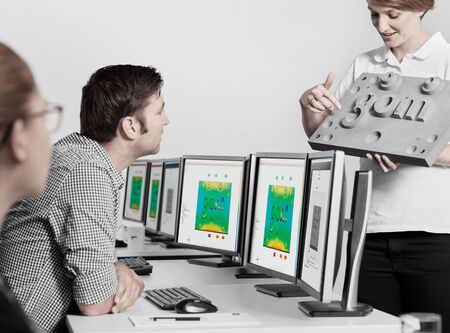 Classroom training in Billund or on-site
Zebicon is certified to perform training and education for Carl Zeiss GOM Metrology. The courses last 3-7 days and are developed with your metrology system and software packages in mind.
The classroom training takes place in smaller groups and is based on Carl Zeiss GOM Metrology manuals -and demo parts. The courses are a combination of theory and practical exercises, using both hardware and software to create the best possible learning environment.
Courses in the inspection software from Carl Zeiss GOM Metrology
Zebicon offers open courses in the Carl Zeiss GOM Metrology software, where you can get started with inspection and analysis of scanned data.
The open courses are for those, who are missing the general education and training in GOM Inspect Pro, or just need an introduction seminar in the free software GOM Inspect.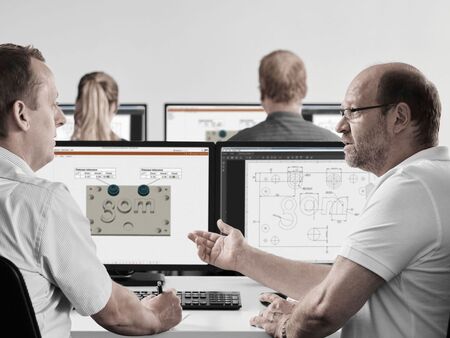 Online courses and training in GOM Training Center
GOM Training Center is an online education center, where GOM users have access to e-learning courses relating to 3D measuring techniques. The courses are made for beginners, experienced and metrology experts.
The training courses are developed together with GOM's customers and partners from all over the world. In GOM Training Center you can find both free and purchasable courses.
With GOM Training Center you can complete e-learning courses whenever you want and at your own pace.
Learn more about applications for 3D measuring
Carl Zeiss GOM Metrology regularly hosts webinars where metrology specialists discuss different optical 3D metrology topics.
In the webinars you can learn more about the use of optical metrology systems, the technical possibilities and application in the industry. The webinars are for free so all you have to invest is your time.
Keep yourself updated on future webinars.