An all-round measuring house and distributor of metrology equipment
At Zebicon we are specialists in 3D scanning and industrial measuring techniques. We offer services within 3D scanning and measuring.
With state-of-the-art equipment and great know-how technically and professionally, we can assist you in both simple and complex measurements.
Zebicon is the Danish distributor of optical measuring equipment from the German company Carl Zeiss GOM Metrology, and we can help you choose the right solution if you are considering investing in your own 3D scanner, CT scanner or photogrammetry equipment.
Furthermore, Zebicon is a distributor of fixturing systems from Witte, as well as other accessories for the measuring process.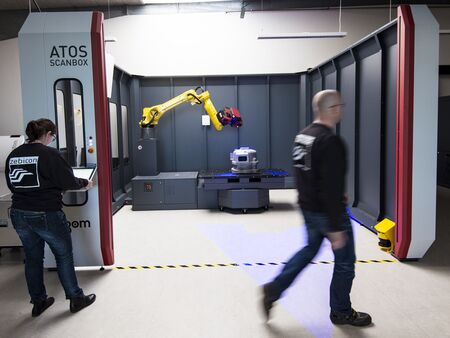 We love to measure
At Zebicon, you will meet a team of employees who are experts in 3D scanning and measurement technology. We are proud of what we do, and in all humility, we are the leaders in Denmark within this field.
Going the extra µ x 109
And what does that mean, you might ask? Basically, we don't leave until things work. We take pride in ensuring that our solutions and products get off to a good start and that you reach your goal.
We are always searching for new knowledge
It's in our nature - we can't help it! We are curious and at the forefront of the latest technology. We think differently and do what we can to make 3D scanning even more widely known in Denmark.
Familial and professional - can they go hand in hand?
Yes, we think so, and we do it every day. We chat over lunch and there's always room for a customer, supplier, or friend of the house.
Zebicon was founded in 2003 by Kasper Fedde Krogh and Jeppe Hebsgaard Laursen. The two colleagues worked together at LEGO Group, where they were responsible for implementing the process of 3D scanning.
Being fascinated by the opportunities of the technology, they had the desire to introduce and expand its usage within the Danish industry. They decided to invest in a 3D scanner and became pioneers in offering 3D scanning services in Denmark.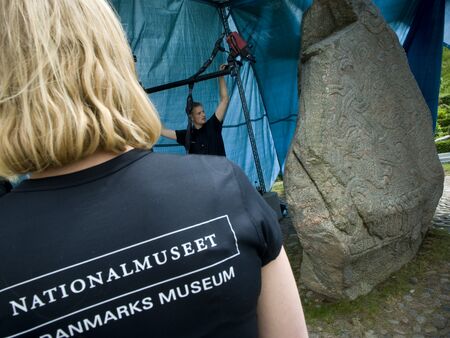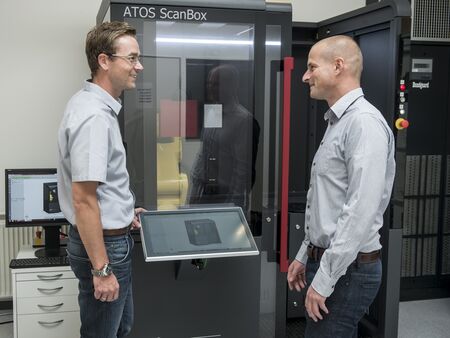 In the first years, the company mostly worked on assignments within reverse engineering. Later, 3D scanning was more and more used for verification of parts and quality control.
In the following years Zebicon became widely acknowledged in the wind power industry as well as recognized by universities. The company also became a distributor of measurement equipment and began to take on assignments abroad, giving guest lectures and deliver complete automated solutions.
Today 3D scanning is an established technology for quality assurance. The company now also operates as a consultant, and provides support and education in the field of 3D metrology.
Vision: Zebicon is to be Denmark's strongest brand within 3D measurement.

Mission: Using high-tech 3D measuring equipment, analyses and knowledge, we reduce costs and risks on products and productions of high value.

For Zebicon it is imperative that we deliver a high and consistent level of quality. Therefore, we have established a quality management system, which is certified according to ISO 9001:2015.
The system is an integrated part of the organization and our work processes, so we focus on documentation and quality in all processes from sales and order reception, to 3D measuring and reporting.
Zebicon's quality management system ensures that we:
Define and follow quality goals
Monitor the system's efficiency and continuously implement improvements
Keep focus on and enhance customer satisfaction
Use quality-concious and steady subsuppliers