Experience the scanning technology up close
Zebicon is frequently arranging events as seminars, user meetings, student days, workshops and conferences, where you can experience the latest technology and get insight into the applications of 3D data.
You can also meet Zebicon at Danish industry trade shows, where we demonstrate live scanning and present the many applications the technology offers.
Furthermore, Zebicon is conducting introduction seminars in the free software GOM Inspect. Carl Zeiss GOM Metrology also conduct webinars to give you more knowledge and examples of the applications.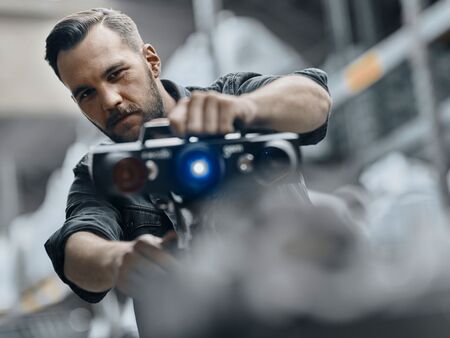 March 28-29, 2023 in Brøndby
Zebicon is hosting #HandsOnMetrology Tour for designers, engineers, and quality employees etc., who wish to get an introduction to 3D scanning.

Presentations and live demonstrations will be done in Danish, but you are welcome to contact Zebicon, if you want to learn more about the application of 3D scanning.

Meet Zebicon at the trade fair VTM Summit 2023 in Odense Congress Center. VTM is a meeting place for the metal working industry, where 110 exhibitors are ready to show the best of production technologies and quality control.
Experience the news within machine tools, tools, robot technology, industrial automation, Cad/Cam, 3D print, and metrology.
The metrology experts from Carl Zeiss GOM Metrology are regularly conducting webinars, where you can learn about specific topics within the use of 3D Metrology.
Learn about the use of 3D metrology systems and 3D software for measurement and quality control, documentation, tension testing and analysis.
All webinars are free of charge. Find upcoming webinars