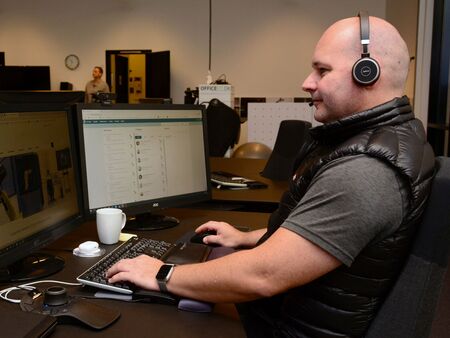 Technical support and Software Maintenance Agreement.
With a Zebicon support contract, you get access to technical support related to Carl Zeiss GOM Metrology hardware and software. We offer remote support by phone, e-mail, and TeamViewer, within Zebicon's office hours.
Furthermore, the Zebicon support contract contains Software Maintenance Agreement, attractive prices when upgrading to new Carl Zeiss GOM Metrology equipment, discount on education and training, and free participation in network meetings for the Danish GOM user group.
Special projects and on-site support
When you invest in a Carl Zeiss GOM Metrology system, you get a complete solution. However, you might want to customize this solution or get further on-site support.
Zebicon can develop customized functions for your Carl Zeiss GOM Metrology system and conduct special projects such as customer specific software modifications, development of measurement adapters and fixtures, specific documentation, or process supervision.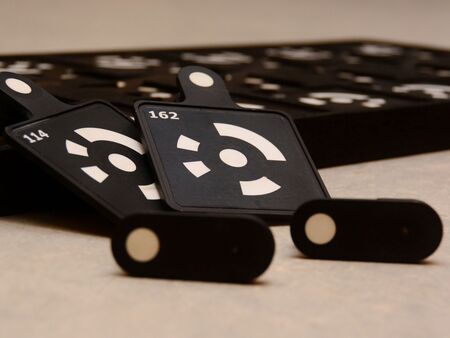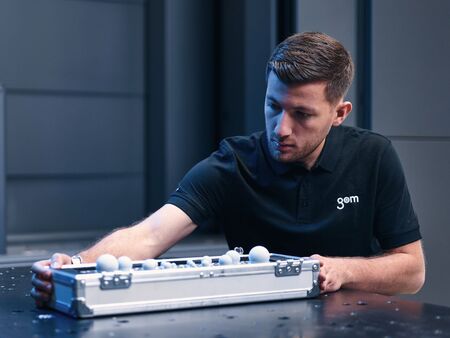 Quality assurance of Carl Zeiss GOM Metrology systems with Verification Service
Zebicon offers Verification Service of your GOM metrology system. Verification Service is an impartial documentation to prove that your metrology system lives up to the specified demands and tolerances.
When doing re-certification, you receive a certificate, which documents the precision and traceability of your metrology system.
We also offer Extended Verification Service if your company has an enhanced need for documentation, traceability, and control.
Maintenance Service and Repair Service of 3D metrology systems
Zebicon is certified to do maintenance on Carl Zeiss GOM Metrology systems. We are your local Carl Zeiss GOM Metrology service expert, who can be on-site when you need maintenance or repair service of your metrology system.
Maintenance Service is a comprehensive preventive check of your Carl Zeiss GOM metrology system, which we recommend is done annually, while Repair Service is ad-hoc repair in case of breakdown.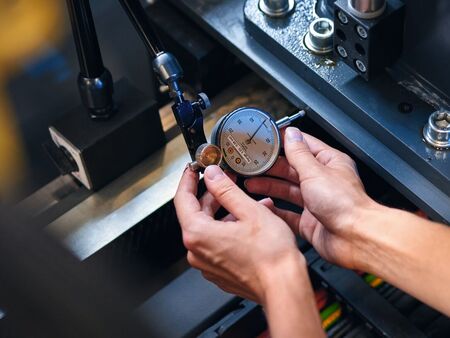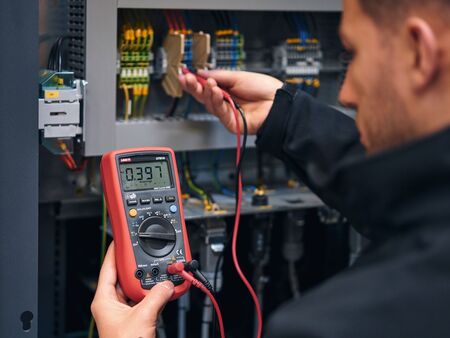 Flexible service agreement with Protect and Protect Plus
If your company has a need for extra fast response time in case of support and repair, it is possible to sing an extended service agreement. With Protect and Protect Plus you get a maintenance contract for one year including short response time, which ensures that your metrology system is up and running quickly in case of breakdown.
Furthermore, Zebicon offers Hardware Coverage, which is an insurance covering damages and defects, which are not caused by the user or incorrect use of the system.
Stay updated within 3D metrology
Zebicon and Carl Zeiss GOM Metrology are conducting different types of education, so users of Carl Zeiss GOM Metrology systems and software can enhance their knowledge within 3D scanning and metrology.
When buying a metrology system or software, we offer Carl Zeiss GOM Metrology-certified training in Billund or on-site. You can also participate in an introduction course in the inspection software GOM Inspect or find online courses and webinars.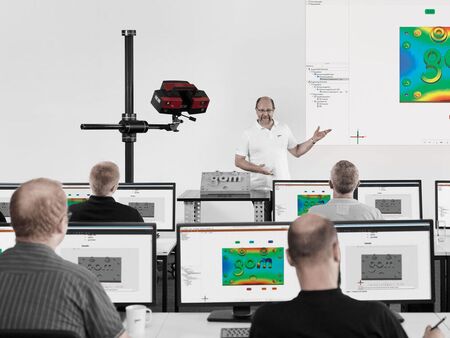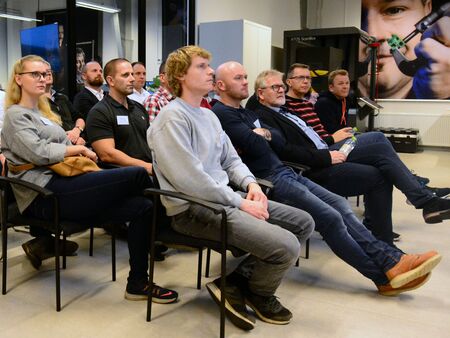 Discuss and network with other GOM users
GOM and Zebicon have both created fora, where you can discuss and network with other GOM users, globally and locally.
When you buy metrology systems or 3D software from Zebicon, you automatically become a part of the Danish GOM user group.
At the same time, you get access to GOM Service Area, where you find important content and can download the professional software packages.