Visible bending on axial fan
Multi-Wing International A/S is a world leader within design and production of axial fans.
Problem
Multi-Wing International needed knowledge about possible bendings on the tip of the axial fan, as these could give undesirable consequences during operation.
Solution
Zebicon performed a 3D scanning of the axial fan and compared the scanned data to the fan's CAD part. Afterwards, the fan's fix point was dimensioned according to the specifications on the 2D drawing.
The result of the comparison between scan and CAD was a color plot, indicating a clear bending of the tip of the fan.
At Multi-Wing, R&D Manager Claus Christensen-Dalsgaard sees great advantages by using the technology. He explains: "Due to the complicated geometry with double curved surfaces, the technique is perfect for getting a fast and complete geometric measurement."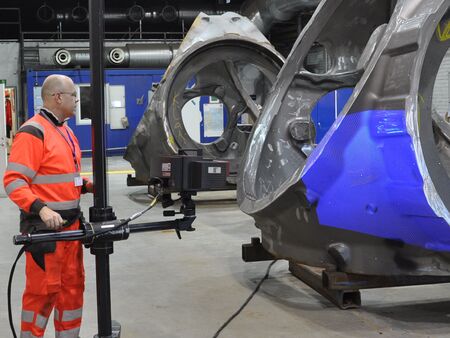 3D scanning
3D scanning is a technology, which can create a digital 3D model of a physical part. The technology is primarily used for reverse engineering or quality control and part measurement. Read more