Carl Zeiss GOM Metrology certified training
Education and training in Billund or on-site
Zebicon offers training and education in Carl Zeiss GOM Metrology systems and software. This way, you will experience the full benefit of your Carl Zeiss GOM Metrology system.
We are certified to educate in the use of Carl Zeiss GOM Metrology hardware and software. We follow a standardized concept and course program. This certified training is developed by Carl Zeiss GOM Metrology in collaboration with customers and partners from all over the world.
The courses are typically 3-7 days long depending on your metrology system and software package (manual or automatic metrology system).
We conduct courses for new Carl Zeiss GOM Metrology users in connection with system purchases or for experienced users, who need to brush up on Carl Zeiss GOM Metrology systems and 3D software.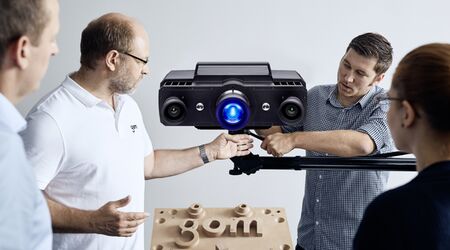 Zebicon offers education relating to the product series: ATOS, TRITOP, and GOM Inspect. These courses combine theoretical knowledge with practical exercises to create the best learning environment possible.
The courses are performed in smaller groups of maximum 4 people. This makes it possible for everyone to be seen and heard. Furthermore, it ensures that everyone can get hands on experiences with the metrology systems. The course is based on Carl Zeiss GOM Metrology manuals and demo parts, which makes it possible to get acquainted with all important functions in the software and measurement specific problems.
If a user wishes customized training to understand the functions and application on your own parts, this will be done through a consultancy service or as a customer specific training course.
GOM e-learning
You will with GOM Training Center have access to online courses about GOM metrology systems and 3D software. Complete the training courses whenever it suits you and at your own pace with GOM e-learning. Read more.
Webinar
GOM and ZEISS regularly host technical webinars about the application of optical metrology systems for different industrial purposes. The webinars are free of charge. Read more.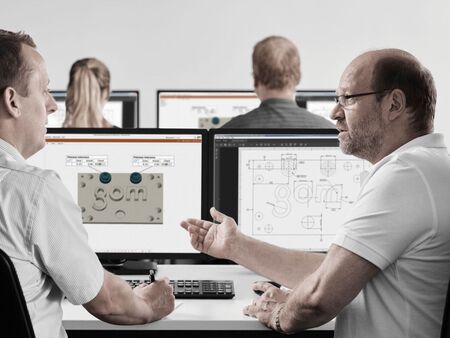 GOM Inspect introduction course
Zebicon offers introduction courses in the free version of the inspection software GOM Inspect. You will with practical exercises learn about the basic functions in the 3D software. Read more.