3D scanning for teaching and education
GOM for Education is a complete metrology system delivered with lecture material for teaching and education in 3D scanning.
GOM for Education gathers the industry's know-how and possibilities and offers this to educational institutions, focusing on the technologies and applications within 3D scanning.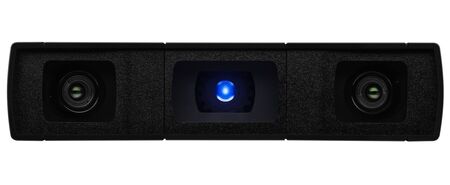 GOM for Education is a complete educational package which combines theory and practical exercises. GOM for Education is a product solely designed for educational institutions and is therefore available at an attractive price.
It is possible to teach at different levels of complexity as GOM for Education contains both basic introduction exercises as well as more advanced exercises for final year students.
The students can try all steps in the scanning process using professional hardware and software, while working with realistic cases from the industry.
Along with GOM for Education follows software for inspection and analysis, as well as reverse engineering.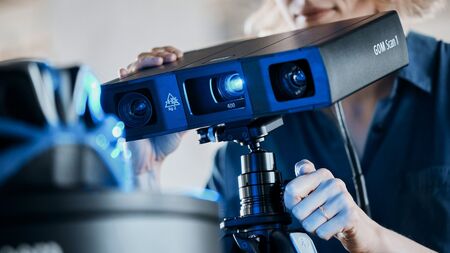 GOM for Education consists of theoretical material and an industrial 3D scanner, which makes it possible to work with the following areas:
Theory and principles of 3D scanning
Practical training with an industrial 3D scanner
3D scanning for measurement, analysis and quality control
3D scanning for reverse engineering and redesign
Metrology and geometric dimensioning and tolererancing based on 3D data
| | GOM Scan 1 |
| --- | --- |
| Measuring volume | MV100 / MV200 / MV400 |
| Setup | Table stand / tripod / studio stand |
| Rotation table | Manual / automated |
| Computer | Laptop |
| Software | GOM Inspect, ZEISS Reverse Engineering |
| Material | Lecture material, lab experiments, training object |
GOM Scan 1 is a compact and robust 3D scanner. Its intuitive use is suitable for fast and precise measurements of small and medium-sized parts. This manual scanner have a fixed measurement volume and are available in three variants.
GOM Inspect is a free software for analysis, dimensioning, and inspection of scanned data from different scanners, coordinate measurement machines and other metrology systems.