Small 3D Scanner for precise meshes and big ideas
GOM Scan 1 is a compact and robust 3D scanner. Its intuitive use is suitable for fast and precise measurements of small and medium-sized parts. With a compact design and short work distance the scanner can be used in small and hard to reach places.
This lightweight scanner is a part of the HandsOnMetrology product line. GOM Scan 1 is available in three different measuring volumes: MV 100, MV 200, MV 400, each volume covering different needs.
With six million coordinates per scan, it is possible to acquire small and fine details. The smaller the measurement volume, the more details can be acquired. Therefore, the measurement volume should be chosen based on the size of your parts and the level of details needed.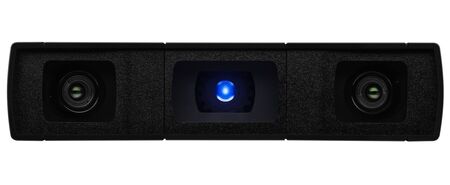 GOM Scan 1 is a mobile and versatile 3D scanner, which creates high quality data in a short time. This makes scanning and part inspection an easy task. This little scanner is especially suitable for measurements revolving:
3D print
Reverse engineering and manufacturing
Virtual display and 3D modelling
Design
Art and cultural legacy
With the combination of GOM Scan 1 and the GOM Inspect software, you get a system that supports the whole work process.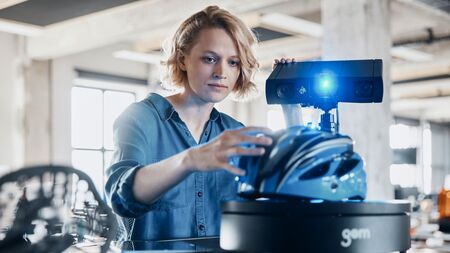 Scan your parts with GOM Scan 1 and use the GOM Inspect software to create meshes with high level of detail while the file size remains manageable.
With GOM Inspect it is possible to smoothen, thin and refine the scanned data. Furthermore, you can close holes in the scanning and generate contour curves. All in high quality data, which can be saved in many different file formats.
| | GOM Scan 1 |
| --- | --- |
| Measuring volume | MV100 / MV200 / MV400 |
| Camera pixels | 6M |
| Point spacing | 0,037 mm / 0,060 mm / 0,129 mm |
| Setup | Manual |
| Light source | LED |
| Changeable lenses | No |
| Blue Light Technology | Yes |
| Triple Scan Technology | No |
GOM Inspect is a free software for analysis, dimensioning, and inspection of scanned data from different scanners, coordinate measurement machines and other metrology systems.
GOM ROT 350 is an automated rotation table, which is used in connection with 3D scanning of smaller parts.