Deformation and motion analysis
Digital Image Correlation (DIC)
Digital image correlation, or optical 3D deformation analysis, is an alternative to the traditional strain gauge technique, where mechanical deformation is converted to electrical resistance.
When performing digital image correlation (DIC), two cameras record the object during load, and afterwards stress, strain, and displacements are calculated by advanced software.
Zebicon is distributor of the metrology system ARAMIS for digital image correlation.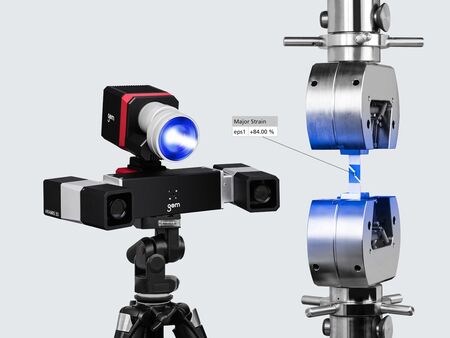 Carl Zeiss GOM Metrologys system for 3D deformation analysis and digital image correlation (DIC) is called ARAMIS.
ARAMIS is ideal for accurate real-time measurement of 3D deformations, displacements, velocities, and strain in components or material samples.
Optical 3D deformation analysis is used for:
Determination of material charactistics
(Youngs module, FLC etc.)
Component analysis (vibrations, durability etc.)
Verification of Finite Element Analysis
The metrology system ARAMIS can also be used for optical 3D motion analysis, which replaces accelerometers and other conventional techniques for measuring displacements and movement.
3D motion analysis can be used for:
Dynamic behavior of components
Drop test
Verification of simulation
When using optical 3D motion analysis, two cameras record a dynamic process like a door slam or an emergency break. Using advanced software, displacements and deformations are calculated and illustrated by vectors.
At Zebicon we are specialists in 3D scanning and industrial measuring techniques. We offer services within 3D scanning and measuring, and sell optical metrology systems from the German company GOM.
With great know-how technically and professionally, we assist in choosing the right solution if you consider to buy your own metrology system. Zebicon ensures that the necessary training and education is provided, and we also deliver support afterwards.
ARAMIS SRX
ARAMIS SRX is a high-end 3D camera system for full-frame and point-based measurement and is suited for deformation and motion analysis.
High-speed measurement, high stability, and operational reliability makes ARAMIS SRX ideal for industrial use. Read more.
ARAMIS 3D Camera
ARAMIS 3D Camera is an alternative to ARAMIS SRX. The system is used for research and industrial measurement of both small and large components.
With an extra fast measurement process, ARAMIS 3D Camera is ideal for measuring parts with high acceleration. Read more.
ARAMIS Adjustable
ARAMIS Adjustable provides precise 2D and 3D coordinates for the analysis of statically and dynamically loaded components.
The system has an adjustable measurement area, and is suitable for research institutes and universities, that work with multiple applications. Read more.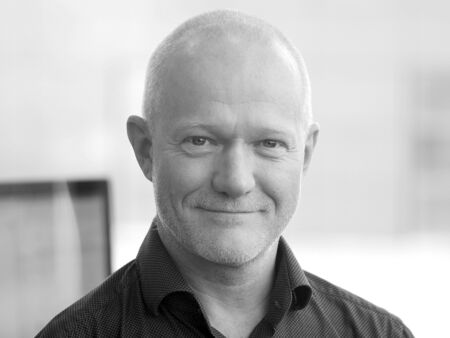 Jeppe H. Laursen
CEO
+45 41 96 49 55
jhl@remove-this.zebicon.com
Do you consider investing in your own metrology equipment? Contact us to hear more about your possibilities. We will help you find the right solution for your metrology needs.