Create a digital model of a physical object
3D scanning is a technology which creates a digital 3D model of a physical object. The technology is based on a light pattern being projected on the object, and is therefore also called structured light 3D scanning or white light 3D scanning.
Today the technology behind 3D scanning is so advanced that it can be used equally to tactile coordinate measuring machines for geometric measurement.
With 3D scanning of parts the whole surface geometry is measured, and not only selected coordinates.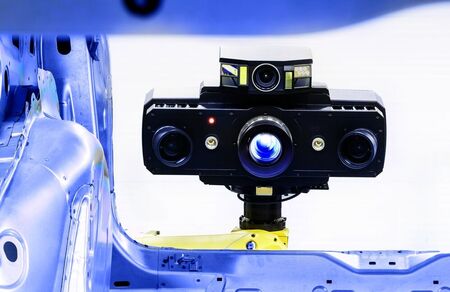 GOM's product family of 3D scanners is called ATOS and consists of a number of systems with different specifications.
Common to all ATOS systems is; very accurate 3D measurement, detailed scan in high resolution, fast data acquisition, advanced inspection possibilities, complete geometric analysis and comprehensive reporting module
3D scanning is primarily used for reverse engineering or quality control and part verification.
GOM Scan 1 is a compact and robust 3D scanner. Its intuitive use is suitable for fast and precise measurements of small and medium-sized parts. This manual scanner have a fixed measurement volume and are available in three variants.
T-SCAN is a handheld 3D laser scanner that combines a tracking system and a touch probe to give you a complete solution for high-precision 3D measurements.
At Zebicon we are specialists in 3D scanning and industrial measuring techniques. We offer services within 3D scanning and measuring, and sell optical metrology systems from the German company GOM.
With great know-how technically and professionally, we assist in choosing the right solution if you consider to buy your own metrology system. Zebicon ensures that the necessary training and education is provided, and we also deliver support afterwards.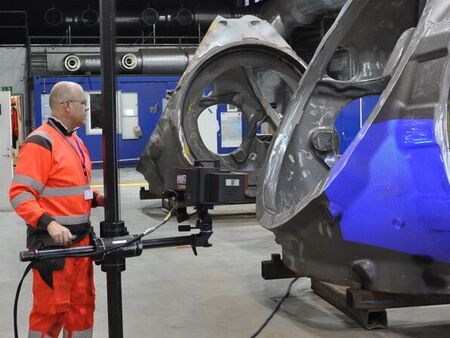 Zebicon made a complete surface scan of four wind turbine hubs, which were subsequently compared with the CAD part.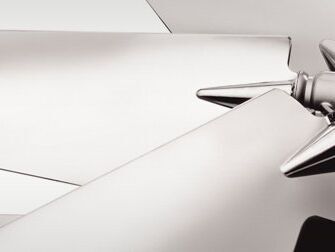 Multi-Wing International needed knowledge about possible bendings on the tip of the axial fan, as these could give undesirable consequences during operation.

Read the case story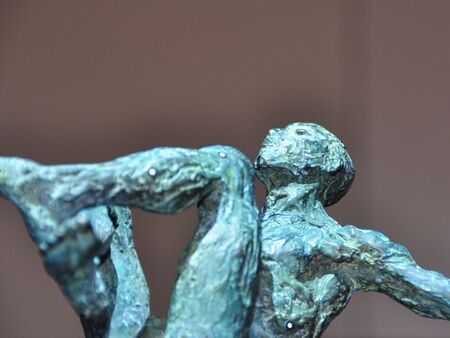 The modern artist Gudrun Steen-Andersen is a figurative sculptress. She wanted to 3D scan her sculpture Satellite to get an exact digital model for an artistic experiment.