Optical 3D measurement with PONTOS Live
Using PONTOS Live, it is possible to measure displacements of parts and fixtures. The technology is based on point-tracking, and the non-tactile measurement is performed quickly.
Point-tracking is done by placing circular reference points on the object in the position where a displacement is to be measured.
It is the movement of these markers or reference points which the cameras detect. Displacements can thus only be calculated in the selected coordinates.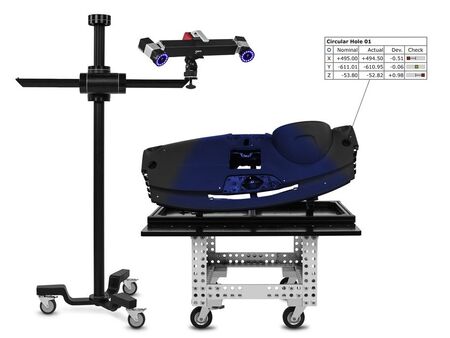 During dynamic measurement with PONTOS Live, the part is being tracked continuously. This allows for collecting different types of measurement data.
The system provides information about:
3D coordinates and displacements
Deformation
Speed and acceleration
The result of a PONTOS analysis is a video combined with diagrams, presented in an intuitive and easy to understand manner.

PONTOS Live is a stereo camera system with changeable measuring volumes, which makes it possible to measure both small and large parts. The system is developed with a robust design, suitable for the production environment.
The metrology system's live functionality allows for online measurements and positioning according to CAD part. In areas which are difficult to access, the system can be combined with a touch probe, thus combining tactile and optical metrology.
Additionally, the use of GOM adapters provide more possibilities within measurement of geometrical elements and edges.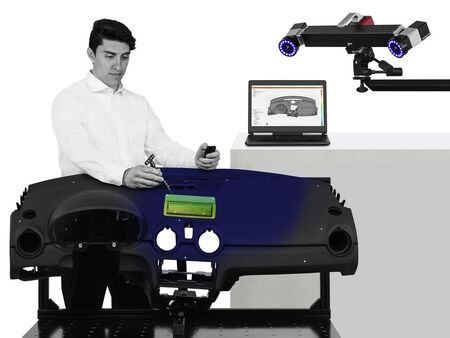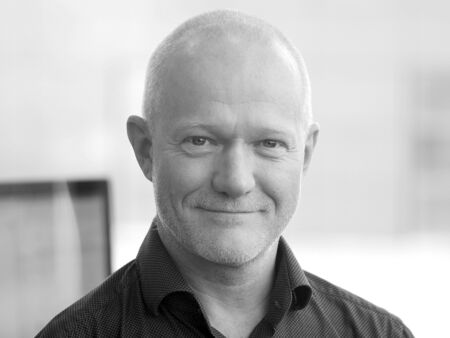 Jeppe H. Laursen
CEO
+45 41 96 49 55
jhl@remove-this.zebicon.com
Do you consider investing in your own metrology equipment? Contact us to hear more about your possibilities. We will help you find the right solution for your metrology needs.